We're so grateful to Theresa Skojec from MUSC for helping us learn all about the best coping skills.
As a follow up, you'll definitely want to review this Coping Skills Toolbox: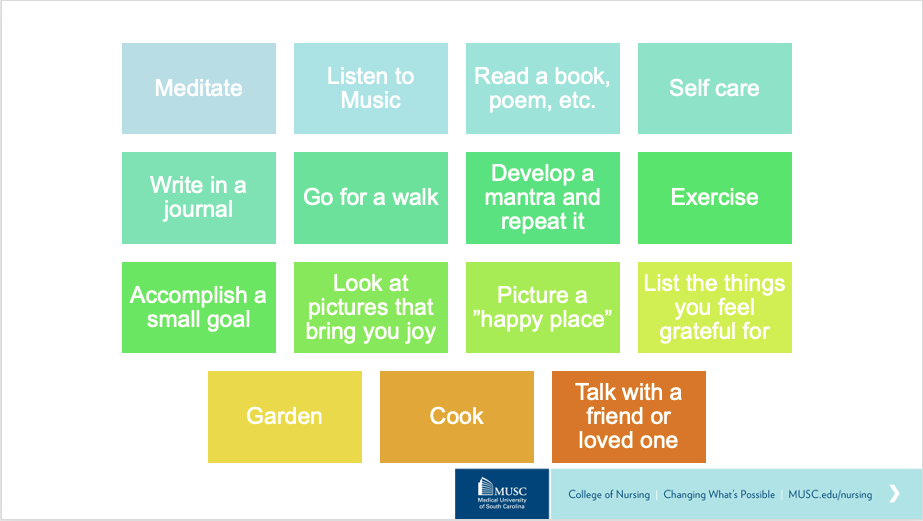 It's a great list of things you can do when you're feeling stressed, anxious, or overwhelmed.
Missed the session or want to watch it again? Get the full 30 minutes with Theresa here!
We've learned so much during this pandemic, and we're pleased to be able to share these lessons with our community. Save the date for February 9th when we'll be learning all about nutrition and heart health. Registration opens soon!