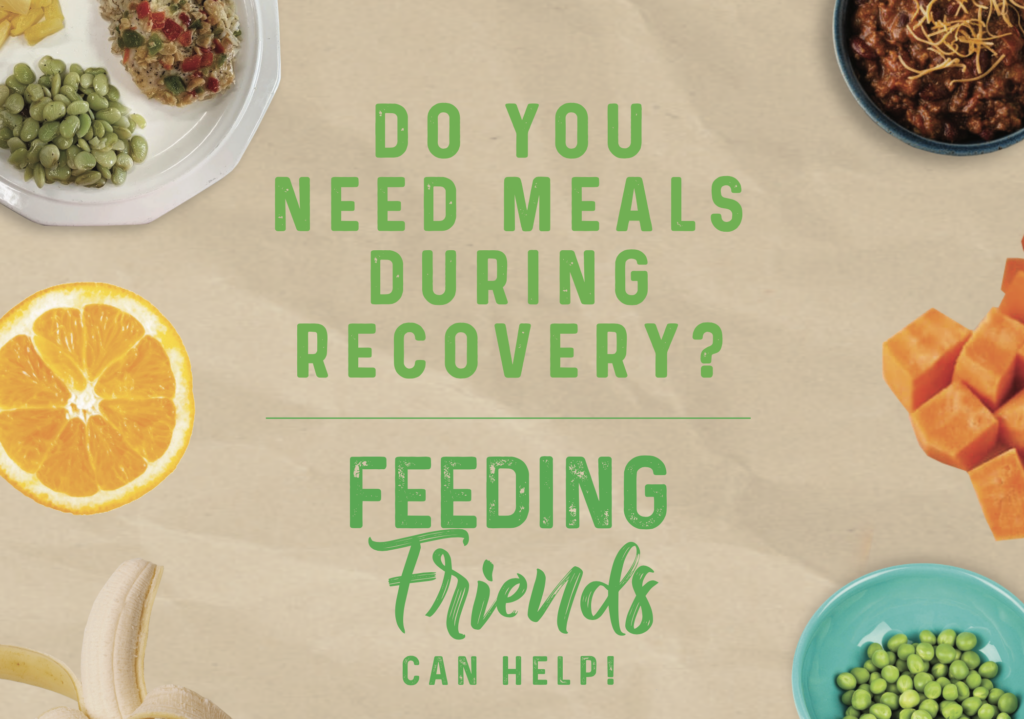 When you are recovering from surgery or an illness that required hospitalization, getting better is your #1 goal. Feeding Friends is here to help. We can assist by delivering nutritious meals on a daily basis, helping you focus on what's most important! More than just a meal, you'll also have the added benefit of human connection and moral support during what can be a challenging time. We can provide meals to those who are permanent residents within our service area, as well as those from out of town who are temporarily residing in local hotels while they focus on recovery and recurring medical appointments. In particular, MUSC's transplant program and social workers help us connect with patients who need support. 
To be given that break during recovery was wonderful.

— Mike, Feeding Friends recipient
Areas Served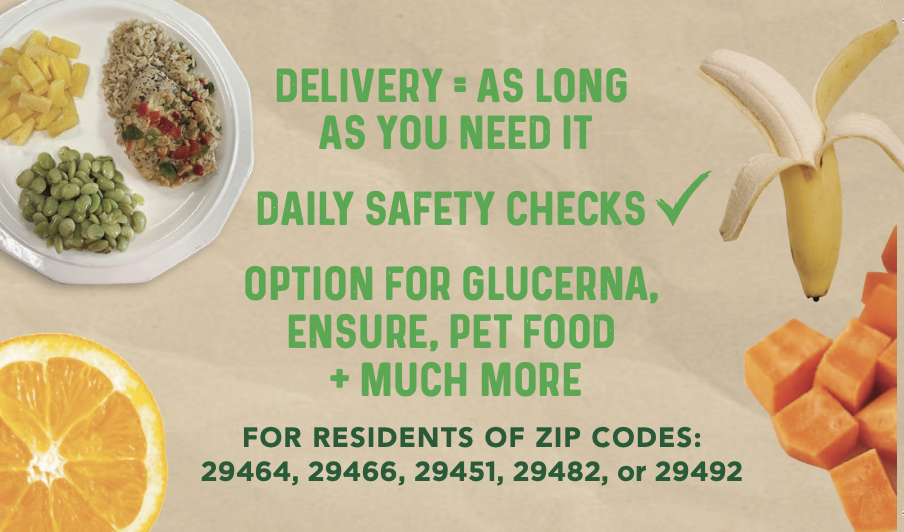 Residents in Mount Pleasant, Sullivan's Island, Isle of Palms, Daniel Island, Cainhoy, and Wando who are recovering from severe illness, surgery, C-section deliveries, and other health-related events are encouraged to participate in Feeding Friends. We also serve discharged patients staying at Charleston area hotels that have special agreements with local hospitals through a partnership with MUSC's transplant clinic.
For more information about Feeding Friends, please contact Stacey Haile, Recipient Services Manager, by phone at (843) 881-9350 or via email at shaile@ecmow.org.