George Roberts | President and CEO
George uses his 20 years of corporate and 10 years of nonprofit experience to help build the best organization possible to ensure no homebound residents in our area go hungry. He comes to work each day with a big smile knowing our amazing staff and volunteers share this passion. It is not just a job; he says, "we're on a mission to change lives!"
Kelley Chapman | Volunteer Manager
Kelley is a South Carolina native. She and her family live in Mount Pleasant. Kelly truly enjoys being around smiles and laughter - two important ingredients for the magic made at East Cooper Meals on Wheels.
She says knowing our volunteers make our recipients smile and laugh often makes working here all worthwhile. She was previously employed at another nonprofit, where she helped many parents through the trials of bringing preemies into the world. Now, she is helping homebound recipients receive nutritious meals by coordinating the efforts of 450+ volunteers who pack and deliver every meal!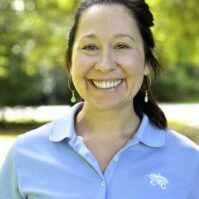 Rachel Hamilton | Recipient Services Manager
Rachel relocated to South Carolina from San Diego, CA, several years ago. She has always had a strong passion for public health, and she's been working in the nonprofit world for over 10 years. Bringing a smile to others has always been an important part of her life, and she strives to make each day a great one!
Rachel feels it is such a blessing being able to work with others who share her philosophy on life! When not at working at Meals on Wheels you can find Rachel at the beach, hanging with friends, or enjoying the beauty of the south! If she had a super-power it would be flying so she could easily travel all around the world!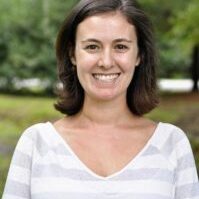 Jenny Ladd | Grant Writer
Jenny likes to consider herself a "local," although she knows that you have to live here all your life to gain that title! She and her family live on Daniel Island, and would never consider living anywhere else. An avid lover of the arts, Jenny graduated from College of Charleston in 2000 with a BA in Theatre. Jenny worked as a wine rep and an Operations Manager in Charleston, before moving to Meals on Wheels and the nonprofit sector. Jenny loves working here and enjoys all the wonderful volunteers and the incredible staff. She goes home every day with a smile on her face!

Kathy Noland | Business and Operations Manager
Kathy moved to Charleston in 1997 from Marietta, GA, and lives on James Island. She's been married to her husband, Jim, for 22 years, and they have one daughter - Lillian. Kathy worked in retail for over 30 years and has been serving in the nonprofit world for more than 9 years. When she's not keeping things organized and running smoothly at Meals on Wheels, she enjoys boating, traveling, and spending time with her family.
Arturo Suarez | Operations Assistant
Arturo worked 30 years teaching and coaching and the last few years in service jobs. He believes that Jesus has directed him to his work at Meals on Wheels, where interacting with people, sharing stories, and providing for recipients in need make life rewarding and interesting.
Arturo often whistles while he works. After work, he enjoys playing his guitar, singing, watching TV, or going on outings with his wife, Ann.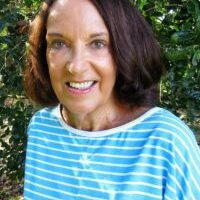 Nadine Hershey | Accountant
Nadine moved to Mt. Pleasant over 30 years ago, back when it really was a small town. She jokes that the pluff mud got in her blood and kept her here, and it must be true – losing her husband, three corporate downsizings, she still refused to leave the beaches and cuisine of the Lowcountry. So, she started her accounting business 9 years ago to help small businesses and non-profits succeed. East Cooper Meals on Wheels is her favorite client because of the great staff, wonderful volunteers, and valuable service provided to the community. There is never a dull day at ECMOW. They can even make crunching numbers fun.
Becki Phelps, Chairman
Andrea Ulmer, Vice Chairman
Abby Kobrovsky, Secretary
Wade Boals
William Bulsiewicz, M.D.
Beverly Cowart
Tracy Hunter
Gray Ives
Gina Linkous
Dennis McLendon
Rodly Millet
Amy Moyer
Eric R. Walmet