We're so grateful to Debbie Petitpain for helping us learn all about loving our hearts, especially when it comes to nutrition.
As a follow up, consider taking the "28 Days to a Healthy Heart" Challenge. With just one simple activity a day, you can make big changes in your lifestyle and overall heart health.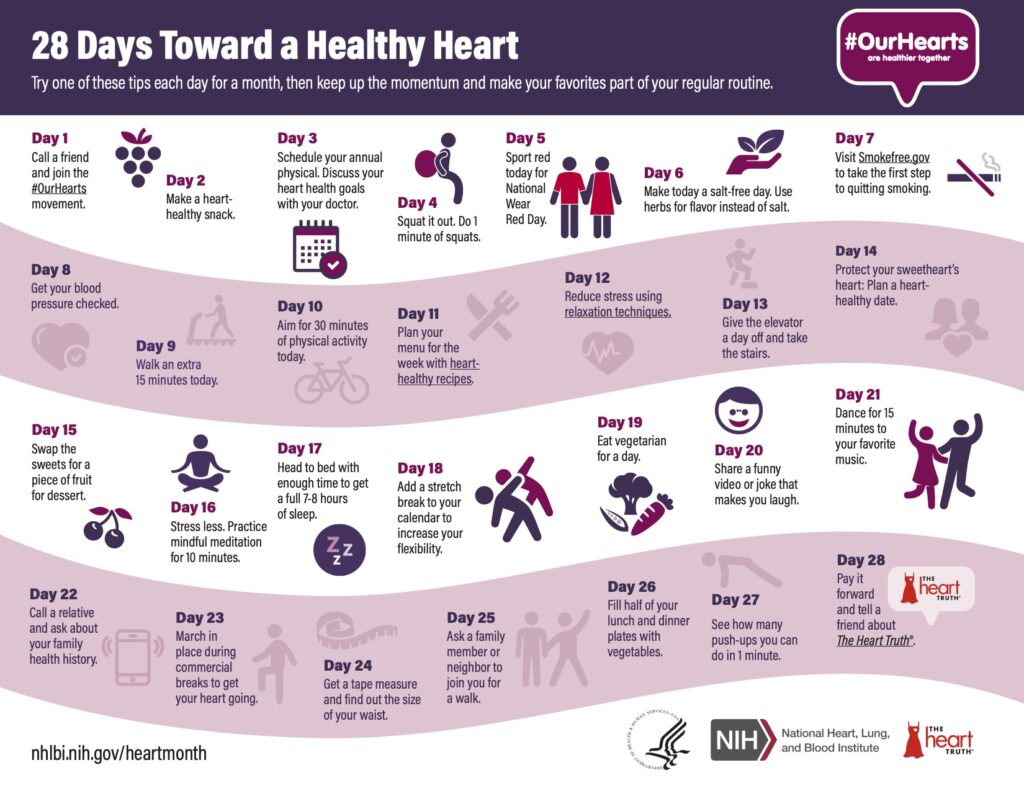 Missed the presentation or want to watch it again? Check it out here! You can also download your own copy of the presentation slides below…
We've learned so much during this pandemic, and we're pleased to be able to share these lessons with our community. Save the date for February 23rd when we'll be learning more about heart health from the American Heart Association. Registration opens soon!